A furnished let provides a landlord with a regular income. So why would they want to sell the property? Lodgis, the Parisian furnished lets specialist, has taken a closer look at the profitability of such a sale.
Average capital gain of €100k
Buy-to-let is a source of additional income for many property owners. This is particularly true of furnished lets in Paris, where average monthly rents vary between €900 and €1,500. For asset portfolio management reasons, some of these owners may decide to sell their properties. Such a sale can result in a considerable capital gain, of €100k on average.
Here are a few examples furnished lets managed and sold by Lodgis:

There a variety of reasons for the capital gains realised: first and foremost, Parisian property prices have risen considerably over the last few years. In addition, the quality of properties, some of which are sold furnished, justifies a relatively high sale price. Location also affects the value of a property.
Most landlords sell their furnished let to finance their main home
High on the list of reasons given by landlords for selling their furnished let are: to sell or extend their main home (40%) or second home (20%). The cash collected from the sale can be used to put down a significant deposit on a mortgage, thereby reducing the amount borrowed and the interest rate paid, even in the current climate of exceptionally low rates.
Landlords may also decide to sell a property to exploit an arbitrage opportunity and move into an alternative type of investment (20% of cases).
Other events can that can lead a landlord to sell a furnished apartment include inheritance (10%) and professional reasons, for example a transfer (10%).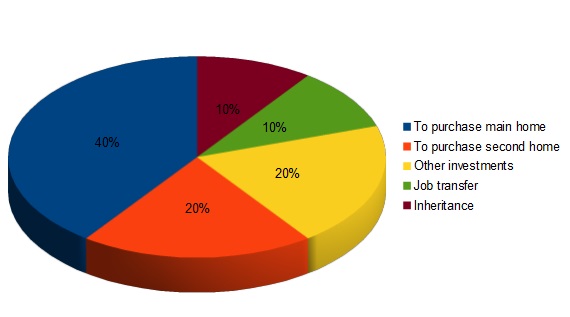 Such landlords, having already entrusted Lodgis with letting a furnished property, naturally instruct us to manage the sale of their accommodation: we have previously let 70% of the properties we offer for sale. As a multi-lingual company, we have access to a wide international clientele on both the rental and sales markets, and this is important to sellers.
High numbers of foreign buyers
The excellent quality of the properties we offer for sale in Paris means that a high proportion of the apartments are bought by foreign buyers (35%) and people from other regions of France (35%). These buyers are seeking a property that is ready to move into. Parisian buyers account for 30% of our clientele.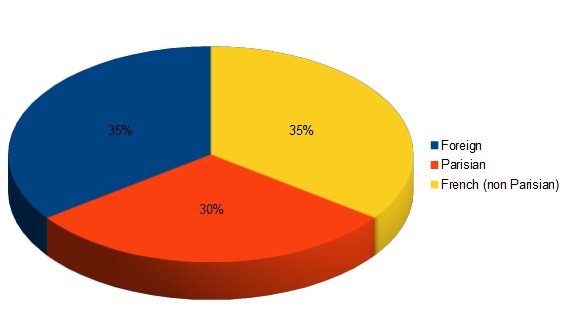 Read more: