Rents slightly up in Paris… and the success of the Bail Mobilité!
The first 2019 Barometer of Lodgis, a furnished rental specialist in the Ile-de-France area, shows a slight rent increase in Paris, and an enthusiastic reception of the Bail Mobilité which represents 30% of leases signed since the beginning of the year.
In Paris, monthly rents for furnished rentals have risen by 1.6% in 2019, with prices of 37.97 euros per m² compared to 37.38 euros for the same period in 2018. This has been a global trend in the parisian real estate market, since the Clameur Observatory noted a variation of +2.5 points in rents for the year 2018 in Paris; the reference index for rents, meanwhile, has increased by +1.74 points in early 2019 1.
More and more French tenants in furnished rental properties
36.5% of those renting furnished properties in Paris in the first trimester of 2019 were of French nationality, an increase of 1.8 points compared to the first trimester of 2018. Numbers of European tenants also slightly increased (+0.5 points), meaning there have been fewer tenants from the rest of the world this trimester.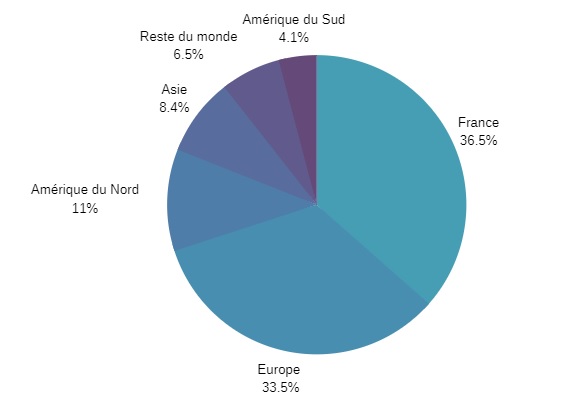 The reasons for stays remain unchanged compared to 2018
As in the first trimester of 2018, the two main reasons for stays in furnished rentals were studies (32%) and job mobility (52%). The remaining 16% were various reasons: personal reasons, temporary accommodation following a divorce, carrying out work in the main residence or accompanying a hospitalised relative.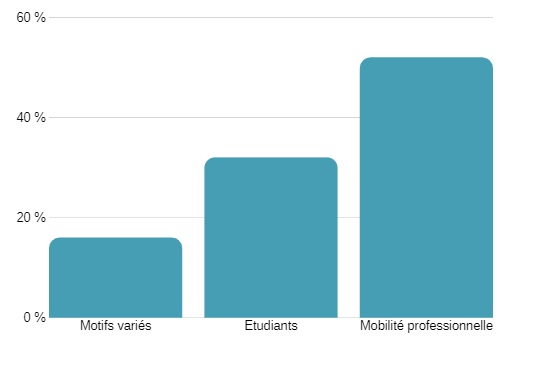 The Bail Mobilité has been a great success
Since its introduction in late November 2018 as part of the ELAN law, Lodgis has allowed both tenants and owners to benefit from the Bail Mobilité. Recognising the need for increased flexibility regarding mobility, this new type of furnished rental contract adapts to the demands and meets the needs of students and professionals, allowing them to sign a lease ranging between 1 and 10 months.
At the same time, the Bail Mobilité allows landlords to let their property for shorter periods, with all the advantages of traditional furnished rental but without the constraints of renting to tourists, which has recently become far more difficult and complicated to do.
The first quarter of 2019 illustrates the success of this new lease adapted to meet the needs of tenants in mobility who need temporary accommodation: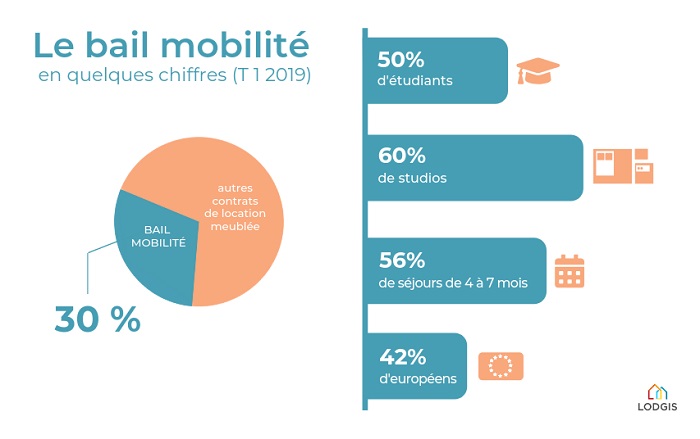 1 Sources: INSEE, Observatoire Clameur, Observatoire des Loyers de l'Agglomération parisienne
Read more: