Increase in the frequentation of students, especially young Europeans

In Paris the average price of a furnished rental stabilises at €36.95 per m2, compared to €36.71 in the 3rd quarter of 2017. Therefore, rent remains steady and the price growth is inferior to that of inflation, which stood at 2.2% between September 2017 and September 2018.
Lodgis does note however, a slight augmentation of 1.6% within central Paris. The attractiveness of furnished apartments in these central districts and the charm of central Paris supports these prices. The districts outside of central Paris have seen a slight decrease in price, with a new average of €34.50.
Backgrounds of furnished rental tenants: Europeans come in ahead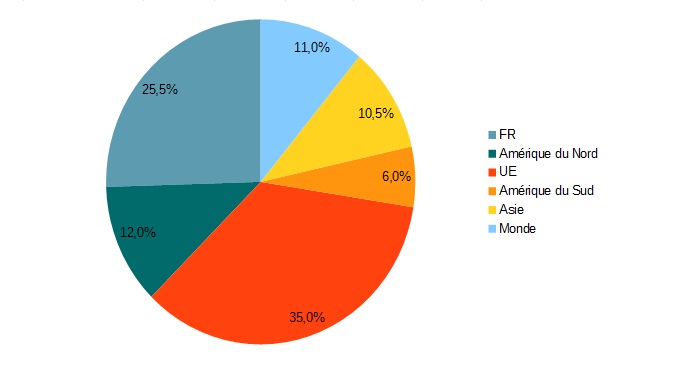 Nearly 35% of tenants occupying Parisian furnished rentals are of European origins, a figure increased by 2 points compared to the 3rd quarter of 2017, supporting the growth of the European economy which saw a 2.1% increase.
Increasing by 1.5 points French tenants, at 25.5%, still occupy second place. Regarding North American tenants, their number rests stable at 12%.
Quant aux locataires en provenance d'Amérique du nord, leur nombre reste stable à 12%.
The proportion of tenants of Asian origin is in decline for the 2nd year running, -2.5 points. The economic tension between the United States and China is perhaps one reason for this decline in attendance. A similar phenomenon has been seen in the tourist market where the rate of Asian clients is falling.
Reason for visit: students make up 52% of tenants of furnished rentals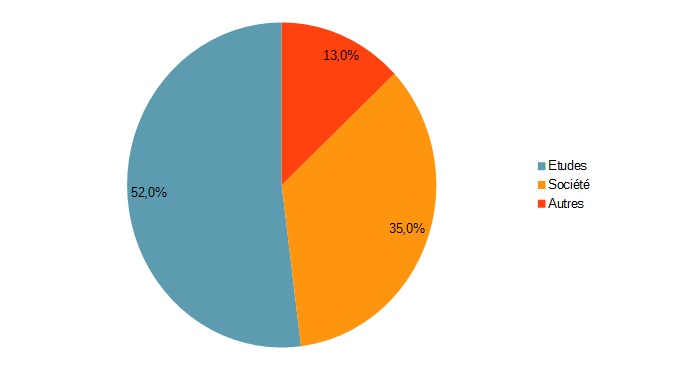 In this quarter, with university re-opening for the academic year, students make up 52% of tenants of furnished rentals. This is the first time they exceed 50%, having seen an increase of 3 points within one year. University staff numbers continue to rise, with a 1.3% increase in the Ile-de-France area for the year 2017-2018, according to the Minister of Higher Education and Research. Foreign students are each year more numerous, a 4% increase was seen in 2017-2018. These students are most notably in Bachelors and Doctorate degrees.
Confirming the trend in internationalising studies, the proportion of European tenants rises almost 4 points to reach 36% this year.
We note the opposite in the rate of visits for professional reasons. The rate has declined by 3 points, now with 42% of tenants visiting for professional reasons being European.
Construction, transfer, and moving represent 13% of reasons for furnished rentals. A figure which remains steady from one year to the next.
Read more: