Rents start the year stable

The average price per square meter for the last three months is €36.79, a 0.6 point rise on the first quarter of 2015. Naturally, the effects of this slight increase have been more marked in central arrondissements (1 to 8) with rents close to €41 pcm per sqm. The latest furnished rentals prices for Paris demonstrate that rents are fairly stable. The French capital remains a safe bet for investors because it is, as ever, highly popular with tenants, both students and staff on professional postings, from France and abroad.
France and Europe neck and neck at the top of the table of tenants' geographical origins
Figures on the geographical origins of tenants show very little change since the first quarter of 2015. The majority of tenants in furnished lets come from France and Europe, which together account for 62%.
Asia remains in third place (12%), closely followed by North America (10%). Demand from South America and the rest of the world has seen a slight fall (1%) since last year. This may be due to the difficult economic situation.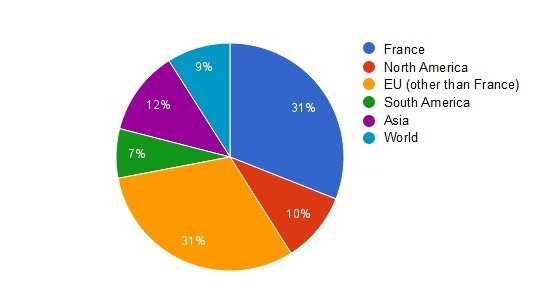 Half of Parisian furnished let tenants are in the capital due to professional commitments
Looking at reasons for coming to Paris, we can see that a large proportion of tenants (53%) rent a furnished apartment for professional reasons. An increasing number of companies are choosing the furnished let solution for their staff, whether they are in the capital for a seminar, training or a temporary assignment on a client's site. Paris is a very popular destination, both within France and internationally, but it is not just for tourists. The city boasts France's most dynamic job market, with numerous business centers and company head offices.
University exchange schemes such as Erasmus promote high student mobility. One third of the tenants in Paris for a few months or longer are students. Students are looking for a place to stay temporarily, not somewhere to settle down. Furnished lets are the perfect solution, as they are already equipped with furniture and domestic appliances.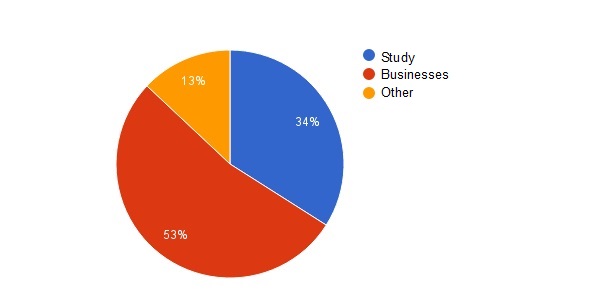 Read more: