Stable rents are confirmed

With a +1.3% year-on-year increase in the second quarter, furnished rental prices in Paris are consistent with new rent benchmarks. In fact, the prefectoral decree signed on June 17th this year has set new caps that cannot be exceeded as of August 1st 2016. Based on statistics gathered by the Office for rent in the Paris metropolis (OLAP), the increase is approximately 1% for the entire rental market, which reflects the figures produced by the real estate agency Lodgis for furnished rental accommodation.
It should also be noted that the increase in rental prices is slightly more pronounced in the centre of Paris (1.9% in arrondissements 1-8). This trend is, in part, due to the fact that traveling professionals, who make up over half of the furnished rental clientele, are staying for shorter periods (137 days in the second quarter of 2016 versus 156 days in 2015), and prefer to stay in fully equipped accommodation right in the heart of Paris, thus leading to an increase in prices.
The furnished rental market in Paris is driven by an international clientele
Statistics illustrating the geographical origin of tenants are almost identical to those of the second quarter 2015.
Although the French make up the largest of the furnished rental clientele in Paris (more than one in three clients come from France), the addition of foreign clients – mainly of European origin – raises this to 65%, representing two thirds of overall demand. This trend illustrates the current scale of travel we are seeing at an international level.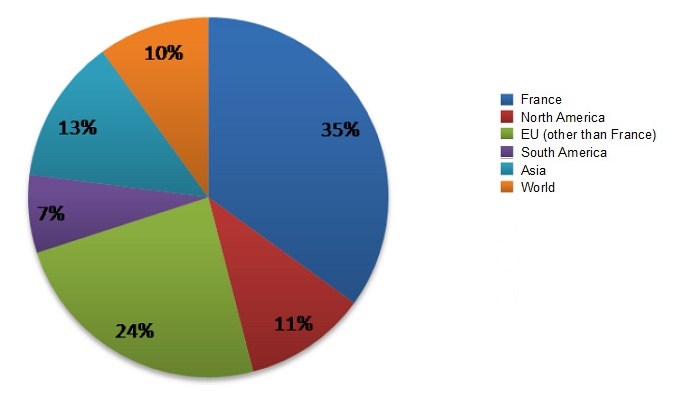 Professional assignments : the main reason for mobility
Work-related trips, for assignments, training or meetings, remain the principal reason for furnished rental stays (55%). Paris' attraction as a major economic and financial hub doesn't need spelling out. Studying comes in second place in terms of reasons for staying, making up 23 % of tenants. This trend should reverse in the 3rd quarter as the start of the school year naturally involves students moving to the capital.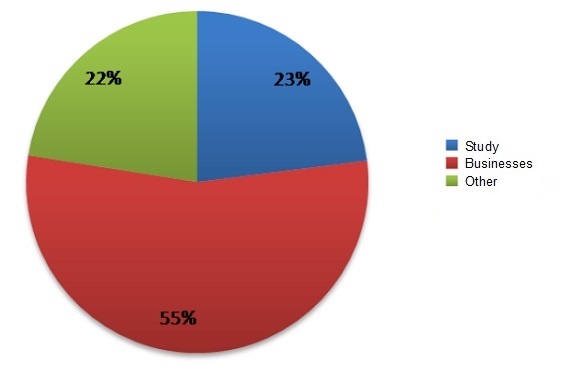 Read more: