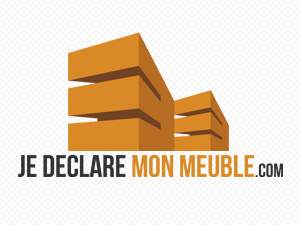 The renters of furnished apartments only have few days to change tax system and make important tax savings on the incomes they get from renting their properties.
Indeed, when the yearly earnings of the furnished rentals are inferior to the current threshold (now set at 33 100€ for 2017), the taxpayer is subjected by default to the micro-Bic system. However, the "régime réel" declaration is more beneficial in 85% of cases according to the Lodgis real estate agency, specialized in furnished rentals in Paris. In order to maximize his tax level, the tenant of a furnished apartment can opt for the "régime réel" system. As a consequence, he has to inform the financial administrator by sending a mail of "levée d'option" (literally "option exercise" which is the act of acquiring something in the terms offered)..
When to send this document?
For the landlords who started to rent out their furnished apartments in 2016: it is possible to exercise the option "régime réel" until the date of the deposit of the first tax declaration, that is to say May 2nd of 2017. The option can be attached to the declaration.

For the taxpayers who already declared incomes on furnished rentals in accordance with the micro-enterprise system: it is possible to exercise the option before February 1st, for the year in which the renter decides to follow the "régime réel" system. So, to declare the 2017's incomes to the "réel" system, the option has to be exercised before February 1st of 2017.
In both cases, Lodgis advises to address this option exercise in a registered letter with acknowledgment of receipt, to the businesses' Tax Office the furnished rental is attached to. The "régime réel" option is valid for a year, implicitly renewable for the same period.
In order to support the landlords in their administrative procedures and to help them choosing a more beneficial tax system, the Lodgis'website jedeclaremonmeuble.com provides web users with a free simulator, to estimate the tax amount for both systems depending on the renter's personal situation (property's value, charges, lease).
Read more: